I have been such a naughty blogger! In my defense, my absence for the past few weeks has been kind of necessary; school has gotten crazy with finals coming up, a close friend in the military had a short leave over Thanksgiving so we all got to spend time together, and I've been terribly sick for the past week. But no excuses, right? I promise to get back in the blogging zone now!
Even though I was MIA here, I have been doing a lot of crafty work and fancy dressin'! I've gotten a chance to mark a few things off my Twelve before 2012 list, I've been working on Christmas presents, and I refuse to let my laziness get the best of me when it comes to my style! I'll tell you all about it soon
(and my early graduation present!)
, but for now I will leave you with a few things that I have been loving lately.
3. A calendar journal like this one is something my boyfriend and I are planning to make soon, possibly with vintage postcards.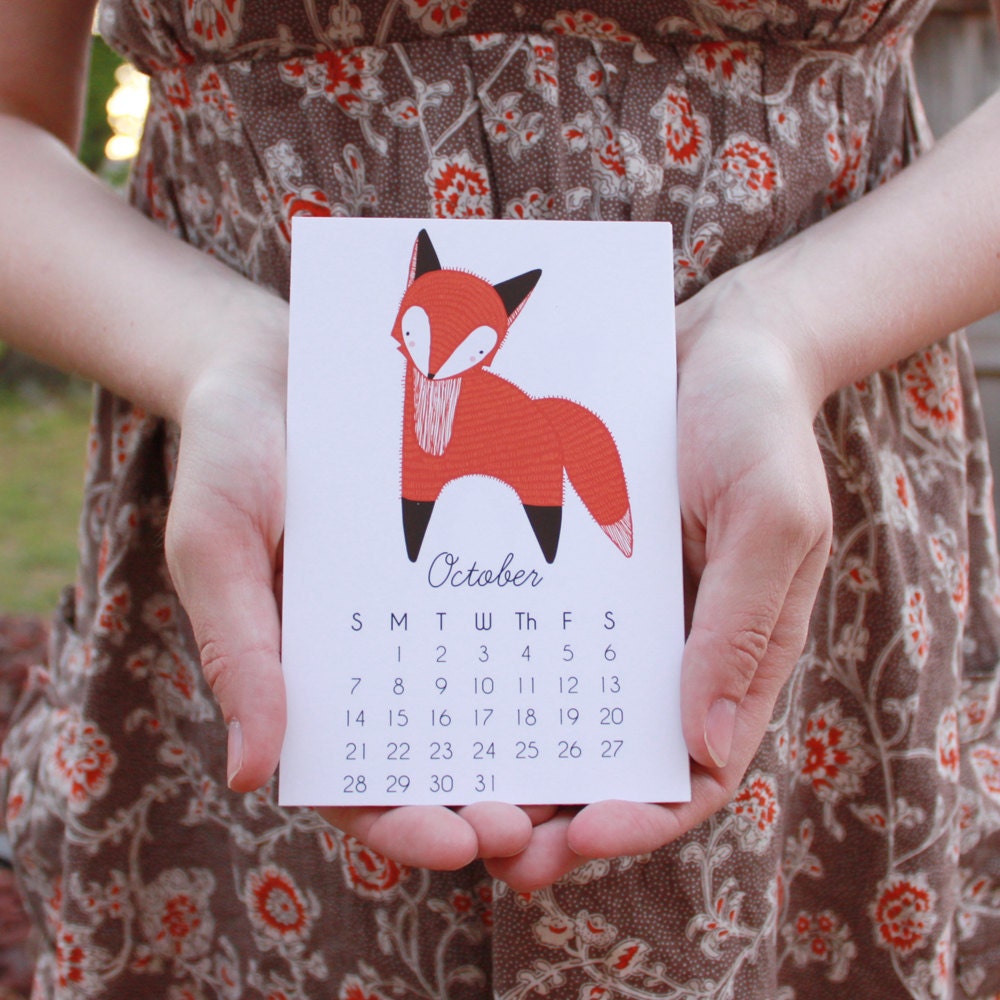 6. And finally, this adorable foxy calendar over on Etsy.
What have you been loving lately?