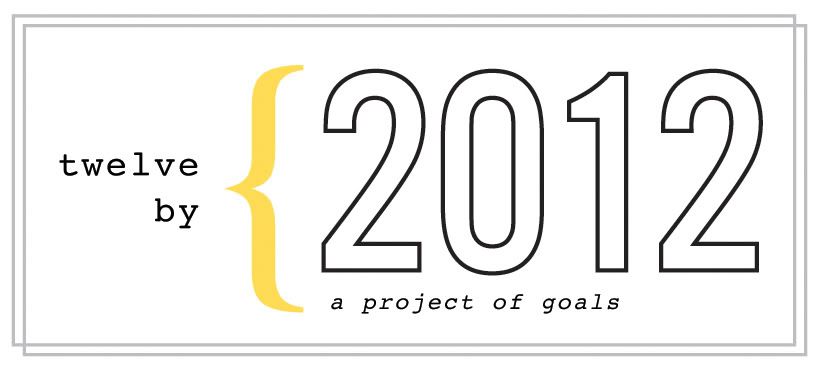 Okay, I will admit to it. I am a terrible procrastinator. Those invitations I told you would be posted today? Yeah, they're going up tomorrow. One of the best ways to deal with procrastination (for me anyways) is making lists. I don't do it often, because I always put it off (funny, huh?), but when I saw
Oh, Hello Friend's
post about her Twelve by 2012 project, I knew I just had to participate. So here's my list of the twelve things I will accomplish before the year ends.
1. Polish up my blog header
(the sketchiness bothers me)
2. Throw a party
(in the works!)
3. Finally win a carrom game against my mom
5. Decorate for the holidays
6. Make my family's Christmas presents instead of buying them
7. Hug my dad for the first time in six months
8. Get a better math score on the ACT
9. Bake that cake for my boyfriend
10. Totally clean my room
I know some of them are kind of strange, but they all have a special meaning to me. I'll let you know each time I get to cross one off the list!
banner by Oh, Hello Friend