(n) A day in which crafts are discovered and discussed, usually occuring on Saturdays.

Today is Crafterday! This is a day in which I'll either share with you some DIY's and crafts that I've found and love, or a project of my own. Today's theme is vintage LP records. I just love the look of them, and there's so much you can do!
Here
Oh Happy Day shows how to make a cake display out of records, and
here
she makes some adorable bunting out of the sleeves!
What to do with those covers? How about make some rockin' wall art out of them? A Beautiful Mess shows how to do that
here
.
Wanna make an awesome bowl like this? Well there's a great tutorial over on instructables.com that can definitely help!
Here
!
This
is such a cute way to organize your mail!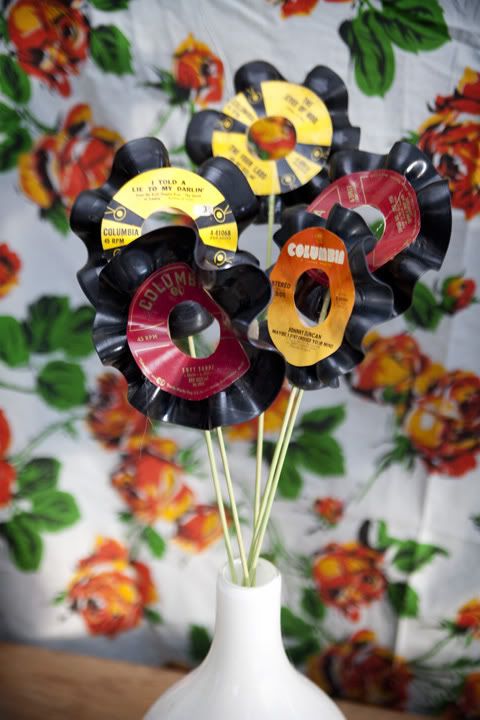 And finally, recordpressing.com gives us a very eclectic centerpiece
here
.